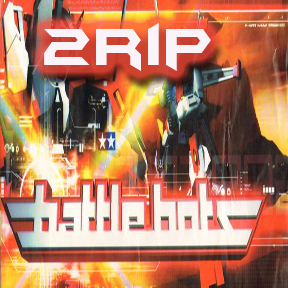 Having learned about the beginnings of the rave scene around the United States the story always seems the same. House music was getting some play throughout the eighties but not quite catching on to the level where it could be played exclusively. Around the turn of the decade at the beginning of the nineties raves began to flourish around the United States and clubs that were playing a mixture of music began to hire dj's that played strictly house music and techno. This story can be revisited in almost every major area city in the country; however it is important to recognize that each of these cities still tells their own story. It's also a very difficult notion to capture & combine into a short, concise and effective write-up.
The earliest underground parties in Nevada were hosted in the Black Rock Desert about 100 miles from Reno. The first of these parties was hosted in 1990. The surviving members of the Suicide Club of San Francisco started a newsletter which publicized these first underground Black Rock Desert events as "Zone Trip #4." The organizers of Zone Trip#4 were Kevin Evans & John Law. Other events were also hosted in the Black Rock Desert at this time featuring house music dj's. In 1991 a team made up of John Evans, John Law, Michael Mikel, Larry Harvey and Jerry James got a legal permit from the Bureau of Land Management to host an annual gathering in the desert, planting the seeds of Black Rock City LLC – the group that created the Burning Man Festival.
Another early party in Nevada was hosted in Reno and was titled "Stretcheads" which was hosted in 1990, around the same time as the Black Rock Renegades. Stretcheads was a chance for dj's to come together and play music while party people dressed up, danced and had fun. The notion of a "rave" had not yet been publicized much throughout the United States at the time. The venue was hosted at the Grange Hall located at the base of Mt. Rose Highway between Reno & Carson City. One of the first major parties that was thrown inside Reno was in 1991. This rave was titled "Rise Again" and was held at the Livestock Events Center on N. Wells Ave. A small collective of house music dj's at this time in Reno consisted of Christophe, Olivier Desmet, and Richy Rich to name a few.
Things began to pick up for Reno by 1992 as the nearby San Francisco scene continued to flourish. In Reno, DJ Christophe started Brilliant Productions and hosted monthly events outside of Spark, NV in the warehouses near Stanford Way. Monday night parties popped up around this same time frame which were held at the Visions gay bar which was located on Kietzke Lane.

DJ Sulli hosted his first party on Sunday April 25, 1992 which was titled "Micro-cosm." The party was hosted near Tahoe City and featured Christophe. Sulli was also on this lineup and spinning his first set in front of people. Other parties during this era ranged from being hosted in farmland on the outskirts of Reno which is now known as the Double Diamond to the Town Center Mall.
Between 1993 & 1995 a venue called "The Fallout Shelter" which often hosted punk shows became a popular spot in Reno. This venue was located in the basement of a gay bar called Alley Cats. The dj's primarily spun house music at this time and The Fallout Shelter was pulling at least 400 party people on a weekly basis. When compared to other areas during this time period, 400 people was a nice size but still considered small. Cofa Margarita on Virginia Ave was a popular venue as well as Icehouse at 310 Spokane St.
Some would argue that the first peak in the Reno scene came around 1996 & 1997. A party called Ultra which was hosted in February of 1997 at a skate warehouse was busted for violating firecode & capacity laws. The party was off to an amazing start but was shut down by 1:30am by the police and fire marshall. From 1997 to 2000 house dj's began moving into nightclubs while underground rave dj's were playing breaks, trance, drum & bass, and happy hardcore. The dj scene had begun to unfold from a few smaller collectives to large numbers of dj's that were hard to keep track of.

In 2000 the Eskador crew of dj's came together. They eventually changed their name to Annpro which consisted of DJ Poindexter and David Aaron to name a couple. They hosted one of the biggest parties that Reno had ever seen. The event was called Mission To Mars and drew 1600 people to the main showroom of the Ramada. That same year the Burning Man festival saw it's first wave of law enforcement activity where more than 50 people were arrest for minor drug charges and the Bureau of Land Management issued citations. That number rose in 2001 when over 100 BLM citations were given out as well as several arrests.
By 2002, Burning Man received it's first FAA approved airport and the festival was progressively gaining more news coverage. This is a testament to how much the festival had grown from it's roots at the start of the nineties. In the Reno rave scene, newer dj's and party promoters began to establish themselves. Music styles began to change and a large majority of event information was being communicated through a discussion forum called www.renoraves.com.
This mix was recorded live in December 2001. It was initially distributed as "Love Of Life Mix 1." The entire set is 2 hours long.
Benedictus - Nightmare
JS-16 - Stompin' To My Beat
Jaydee - Plastic Dreams 2000
Sil - Windows 98
Commander Tom - Eye Bee Em
SM Trax - Ignition!
DJ Quicksilver - Timerider
Baby Doc? - Higher
Tony De Vit - I Don't Care